RecDesk is a platform
built on trust
. From financial data to customer profiles and history, you trust us to protect your most important information. That's why we've made security and privacy a top priority. Today, we're excited to announce that we've received our SOC 2 Type II certification report, reaffirming our commitment to security and making all of our efforts in this area transparent to our users.
What's in the report?
The Service Organization Control (SOC 2) examination framework and reporting platform, developed by the American Institute of CPAs (AICPA), assesses the ability of service providers (such as RecDesk) to secure cloud data. SOC 2 defines criteria mutually agreed upon by the security and privacy communities for managing customer data based on five trust service principles:
security, availability, processing integrity, confidentiality, and privacy
. This report confirms that RecDesk meets the highest industry standards when it comes to keeping information safe. It was authored by a rigorous independent auditor, and includes detailed explanations of our:
Strong authentication controls and limited access to data
— We limit access to customer data to those who need it to do their job.
Continuous controls monitoring and incident response
— We run continuous compliance monitoring to ensure that the key configurations our controls rely upon are in place, and that we're able to quickly respond to any issues that may arise.
Employee security awareness
— We perform rigorous de diligence prior to hiring and provide security training for all employees during onboarding and on an ongoing basis.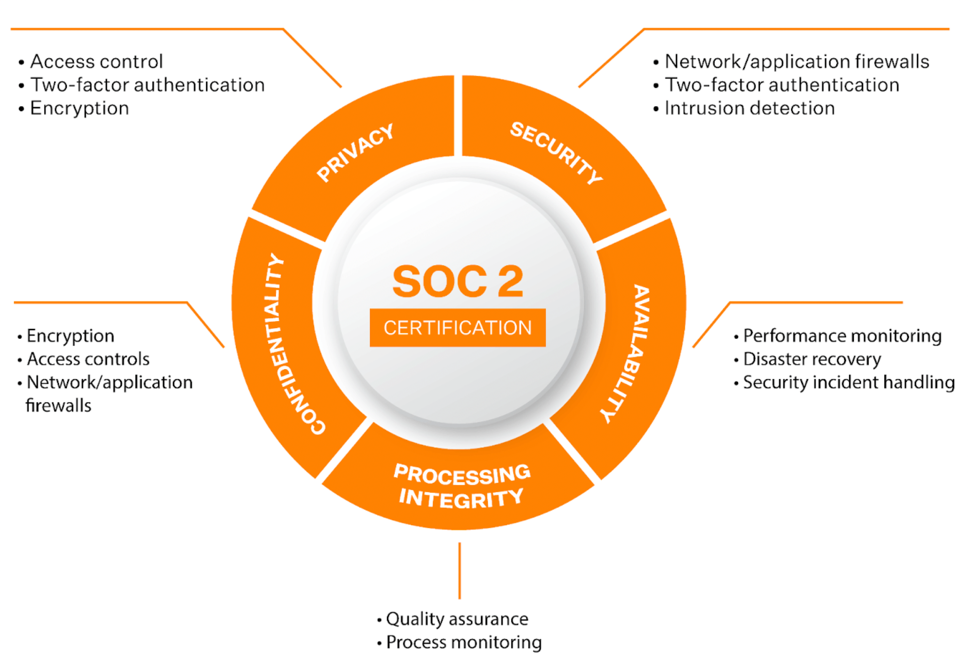 SOC 2 Is A Journey, Not A Destination
The SOC 2 compliance journey involved the entire RecDesk organization. As is true for any company, protecting data isn't the job of the technical engineering team alone. Our whole team pulled together to make this happen and the effort was led by our Software Engineering & DevOps Team Lead. SOC 2 compliance is not a one-and-done thing — it's a commitment. It's important that we stay flexible as we continue to evolve and grow as a company. As we hire more people in more specialized roles, the SOC 2 process will help us establish checkpoints and make sure security defines every move we make. If you're a RecDesk customer and want to learn more, reach out to your Customer Success Manager to request a copy our full SOC 2 Type 2 report. And if you're thinking about potentially bringing RecDesk into your organization, you can contact sales here 
contact sales here
and mention you're interested in receiving a copy. Thank you!