Marketing and promotion are becoming a much more important part of running recreation organizations of all sizes.
Being able to quickly and easily target specific segments of your member population based on demographic characteristics or past program participation allows you to better reach out to the right people at the right time when promoting new programs or getting feedback on old ones.
RecDesk's Email Campaign feature coupled with Advanced Member Search allows RecDesk customers to do just this. Targeted Email Campaigns can be created and scheduled for a later date and time or sent immediately from RecDesk.
We've integrated with the awesome Sendgrid service to provide a bulk email solution that provides both high performance and high deliverability.
Alternatively, filtered results can also be easily exported for upload into traditional newsletter services like MailChimp, ConstantContact, or a variety of other services.
Advanced Filters

(Target Segmentation) Include:
Users are able to send up to 20,000 emails per month and are able to increase this limit for a small fee as needed.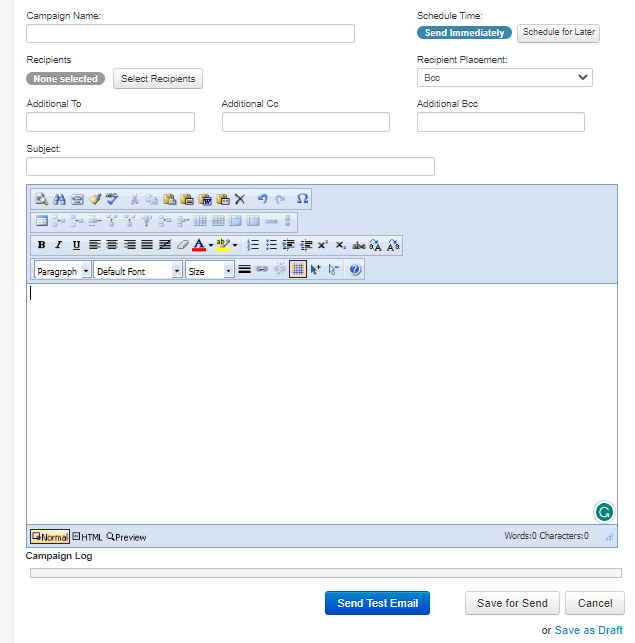 Advanced
Member Filtering