Set Period Begin Date and Time
We've added the ability to filter financial transaction by specific time of day in addition to Date. See screen shot below: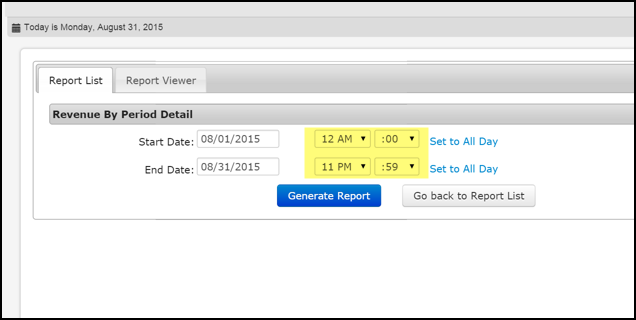 The following Reports (and one page) have been updated to support this time-of-day selection:
Revenue By Period GL Summary
Revenue By Period G LDetail
Revenue By Period Summary
Revenue By Period Detail
Payment Detail By Period
Revenue By Period Detail Extract
Refunds By Period
Payment Reconciliation Page
Filtering by Program Subcategory
Programs listings can now be filtered by Program Subcategory (Subtype) in addition to Category (Type) on both the RecDesk Community portal and in RecDesk Director. This will allow you and your customers to more readily get at the Programs and Activities of interest.

Share