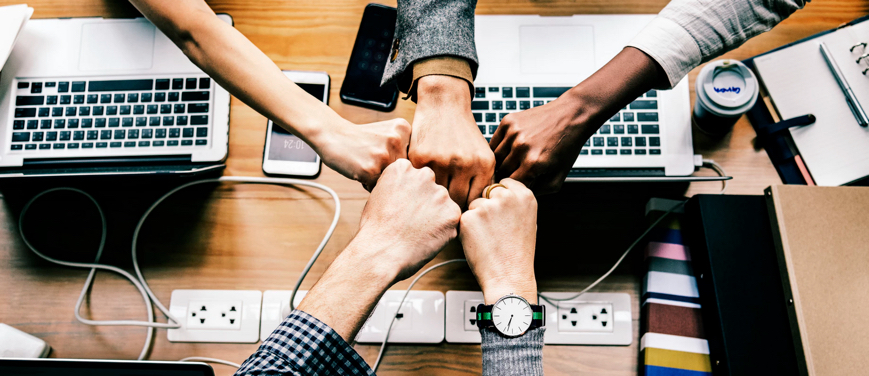 RecDesk currently has the following job openings. Please forward resume, cover letter and salary requirements to mike.morris@recdesk.com.
RecDesk is located at the corner of College and Main Streets in downtown Middletown CT. We're centrally located near a variety of shops and restaurants and just a minutes walk to the Wesleyan University campus and the Connecticut River. Our offices are easily accessible via I-91, Route 9 and Route 66.
Customer Success Representative
Middletown CT or Remote (West/Mid-West)
RecDesk is looking for a Full-Time Customer Success Representative to join our growing team. You must be energetic and hardworking as well as an enthusiastic team player who can also work independently. In this position, you will be working directly with our Recreation Agency clients to provide Training as well as day to day Technical Support and Assistance. You will also work closely with the Management and Technical Team to ensure that Customer needs and requirements are met.
About RecDesk
RecDesk is a growing technology company that provides Recreation Management Software to municipal Parks & Recreation Departments, Community Centers and similarly focused non-profits. Our mission is to Radically Simplify the way recreation organizations work with and manage the information that is important to them. We do this through a comprehensive suite of web and mobile-enabled applications that help perform the mission-critical tasks that these dynamic organizations rely on every day.
About Our Customers
When you're in a customer facing position, who you're interacting with on daily basis is just as important as where you work. Simply put, we've got the The Best Customers in the World . RecDesk clients are dedicated both to the communities they serve and their profession. They're real people who have a passion for bringing communities together in addition to promoting active and healthy lifestyles. Our job is to make their jobs easier so they can spend more time on the important stuff – for this, they appreciate us as much as we appreciate them.
RecDesk Offers
Competitive Salary
Paid Vacation
Company Paid Holidays
Health Benefits
Flexibility for working parents
Flexibility around partial remote/work-at-home schedule
Job Duties Include
Assist in the coordination of the client on-boarding process
Conduct training sessions with clients via web
Provide client support and technical assistance
Act as a liaison between clients and RecDesk management plus technical team
Assist technical team in testing and validation of system enhancements and bug fixes
Maintain a solid understanding of the RecDesk technical platform
Must have the ability to learn and adjust quickly
Making sure our customers our well taken care of 😉
Preferred Qualifications
2-5 years experience in a Training or Technical Support role in a B2B environment – SaaS and/or municipal government experience a plus
Bachelor's Degree
A positive attitude, willingness to learn and unafraid to reap the benefits of hard work
Job Type: Full-time
Please forward resume, cover letter and salary requirements to mike.morris@recdesk.com.