A new release was pushed in over the weekend. Highlights are:
1. You can now send League and Team Emails directly from the League and Team Detail pages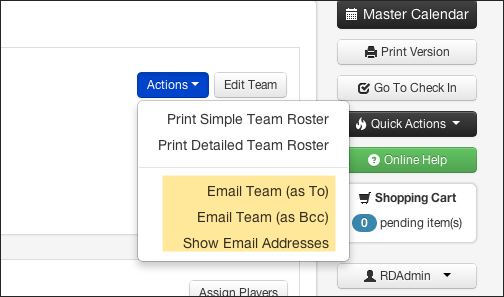 2. The Announcements module on the Community portal now supports unlimited text/content
There was previously a limitation of 1000 characters on announcements and this sometimes led to content being truncated towards the end of the text.
3. The HTML/Text Editor has been upgraded so that it supports IE11 without running in "compatibility mode"
If you have been running your browser in compatibility mode, you can turn that off now for a better overall experience.
Share