We've just rolled out the long anticipated automated League Scheduling module! This feature allows you to specify dates and times where games will be played and then press a button to let RecDesk do all the heavy lifting around figuring out who plays who, on what days and on what fields.
Games will be evenly distributed in regards to Home/Away and the randomization routine in the algorithm also smooths out what times teams play each week so there is a nice distribution of early and later games for each team.
As always, there are conflict alerts if other activities (or reservations) are scheduled at the same time a game has been slotted. Schedules can be manually updated at any time to suit and special requirements.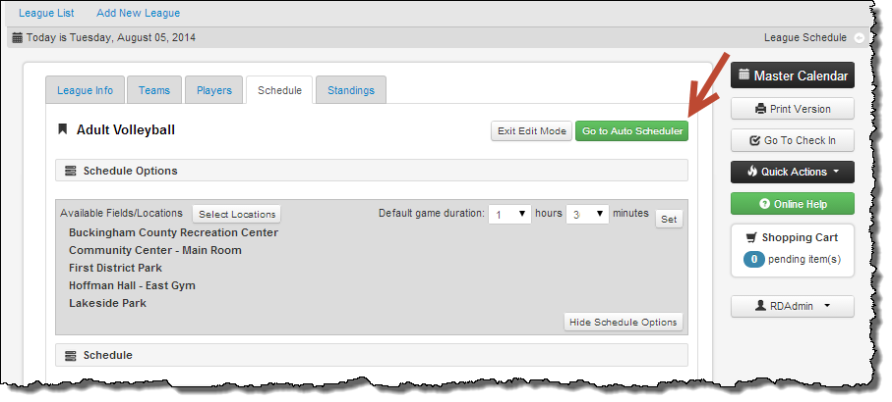 Share