We pushed in a release this weekend that improves upon how RecDesk handles and displays parent/child Facility relationships. See below:
1. Show all Child Facility activity for given Primary Facility on Master Calendar.
When viewing a primary facility on the Master Calendar now, you can now optionally "Include Child Facility" activity as well. See screenshot below: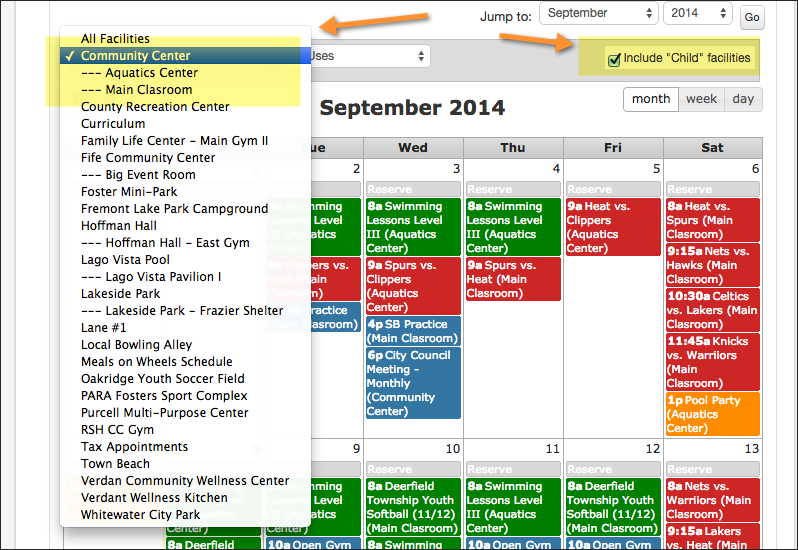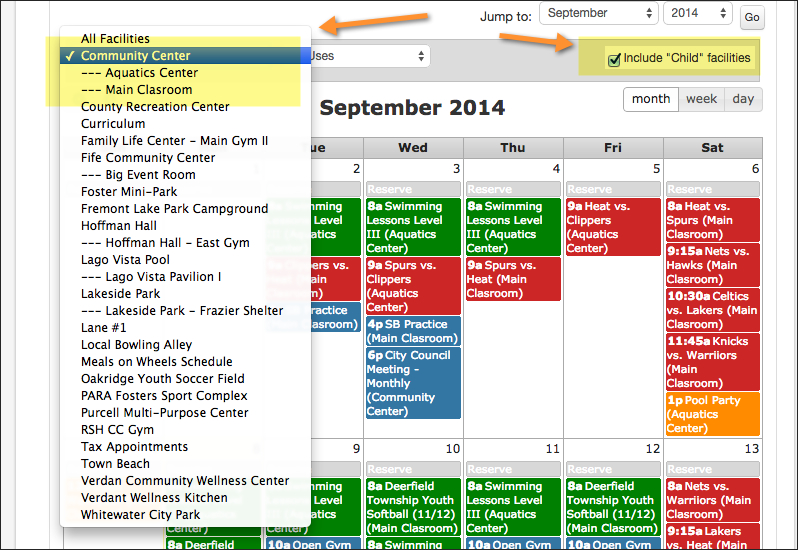 2. Better organization of Parent/Child facilities on the Facility List page
Child facilities are now grouped under their Parent facility for display purposes.