RecDesk now allows you to attach documents to Members and Personnel/Volunteers. Some common use cases might be:
Attaching a Birth Certificate to a Member profile
Attaching a Medical Form to a Member profile
Attaching a Background Check Verification Form to a Coach/Volunteer profile
Whatever else makes sense for your organization 😉
The functionality goes beyond just attaching documents though. You can also do things such as define Expiration Policies and search by Document Types. The use of Expiration Policies and Document Types are covered in the Attached Documents FAQ portion of our online help guide.
Additionally, if you have a particular document physically on-file at your office or elsewhere, you can mark a document as simply On File (as opposed to uploading it to the RecDesk cloud) and still take advantage of Expiration Policies and Advanced Search capabilities.
Online Help Resources
Attached Documents – Member Profile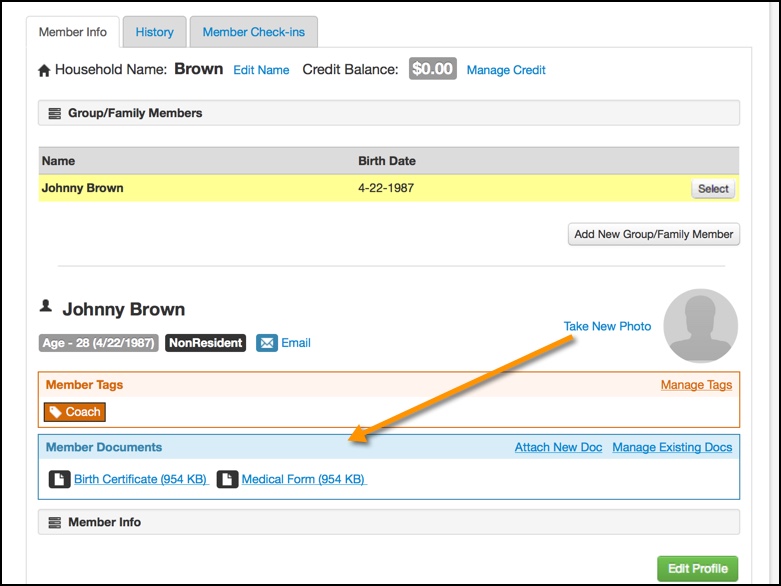 Specifying a Document Type and Expiration Date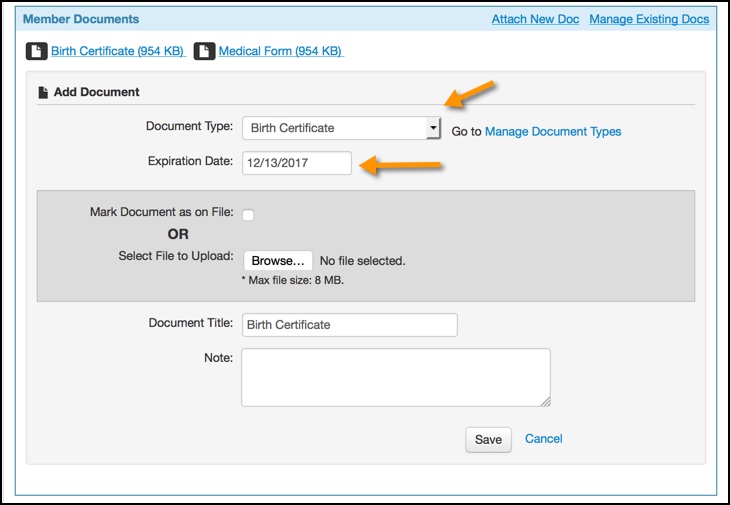 Advanced Searching – Members and Personnel/Volunteers by Document Type

Share