We added support for Punch Pass Memberships this weekend. This will allow customers to create Memberships that are limited not by just a time period, but also by number of visits.
The "number of punches/swipes" can be set at the Fee level – this will allow an existing or new Membership type to support one or more Punch Pass options as well.
Upon check-in to a Facility, if a member is enrolled in one pf these Punch Pass Memberships, the swipe will be recorded and their remaining punch counts will decremented by one. If the Check-In process is being restricted by Membership type (and the Punch Pass one is one that is being restricted by), the person will be unable to check-in until Membership is renewed and more punches are allowed.
The punches remaining will also always be shown in the Member Badges area whenever specific member profile information is displayed as shown below. Read more about creating Punch Passes at our Online Help.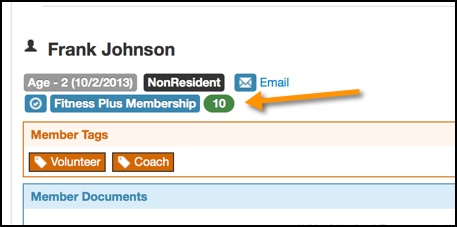 Share