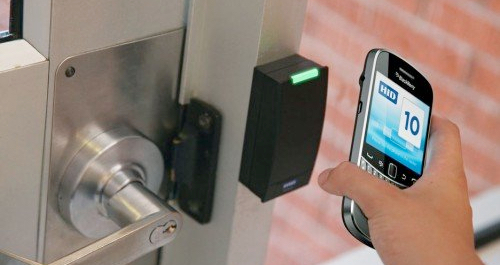 RecDesk Now supports Local Access Control via partnerships and integrations with access control experts. With RecDesk Access Control, Memberships managed on our platform seamlessly integrate with local access control hardware to allow for:
Granular access across multiple Entry Points
Easy Assignment of Cards/Fobs/Mobile Phone credentials
Varying Access Control groups across Membership Types (Entry Points, Time of Day)
Automatic Renewal and Expiration of access based on RecDesk Membership status
Automatic recording of local access control Check Ins in RecDesk
Easy direct Grant/Revoke of access privileges through RecDesk Director
More
We're excited to be partnering with the following companies to bring our customers this great new feature:
Kisi (visit Kisi)
Kisi is the industry-leading physical security system for modern facilities. Their simple web dashboard and easy-to-use app save administrators and employees time, result in fewer interruptions, and add up to a positive work experience day after day. Kisi is the only access system that offers a future proof end-to-end solution.
S2 NetBox (visit S2 NetBox)
S2 NetBox is a full-featured, web-based access control and event monitoring system that supports up to 32 portals. Features such as person record and cardholder management, event and alarm monitoring, threat level escalation and reporting are accessible from any web browser. There is no software to install.