We rolled out a release last night that now allows you to specify past or future cut-off dates for Age Restriction calculations. Both the Min and Max Age properties of Programs now have an Enforce – Age As of Date that allows some flexibility as to how age is calculated for purposes of program participation. This works especially well for team sport activities.
If the calculated Age falls outside of the age limits, the result is:
1) In RecDesk Director – An alert is displayed and the administrative user can opt to continue and override
2) In RecDesk Community – An alert is displayed and the registration is not allowed
The restriction is only in effect when both an Age and Age As of Date are specified.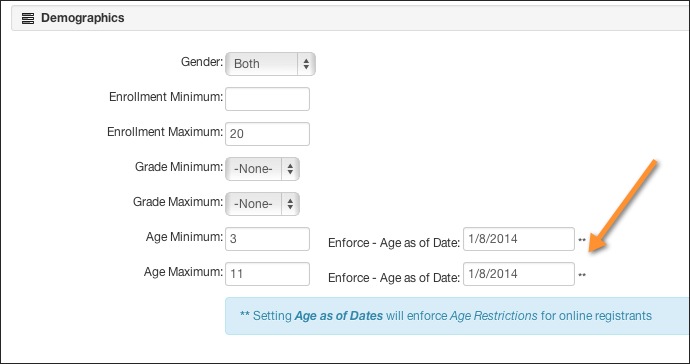 Share