RecDesk's latest upgrade is Pass-code Restrictions on Online Reservations
RecDesk has added the capability to associate a "pass-code" with a particular Facility Reservation Calendar. This "pass-code" empowers coaches or authorized personnel the ability to reserve facilities online.  This simplifies reservation work for Parks and Recreation Departments by allowing designated person(s) to make Online Reservations for specific facilities.
In the Director site go to "Facilities".  Choose the facility you want to give a "pass-code".  Click on  the green edit button.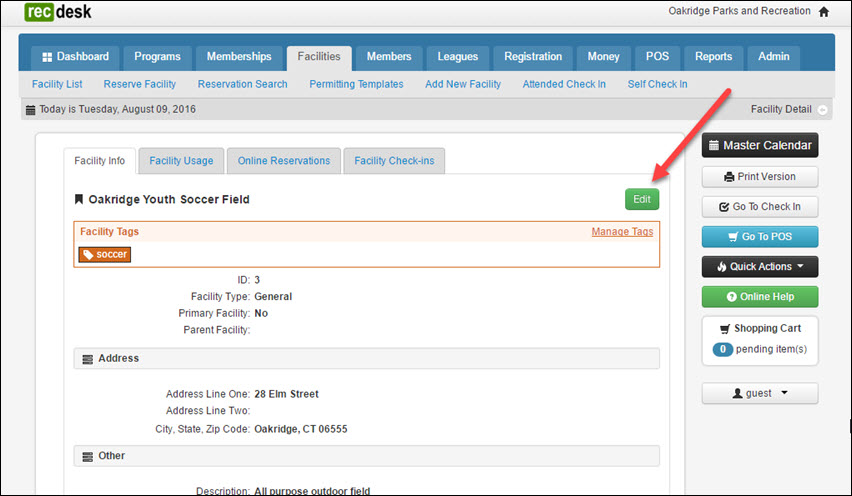 Next select, "Online Reservations"; under this tab you can "Add New Availability Schedule".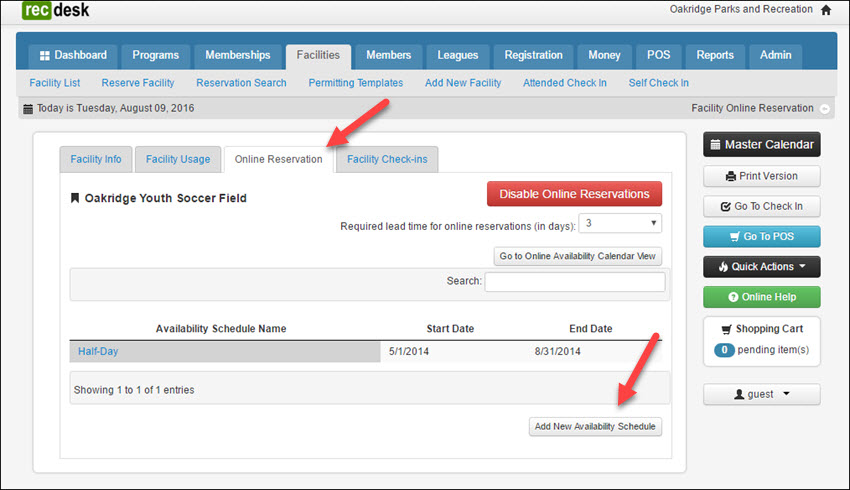 Then designate the available open days and times for the Coach and/or Personnel.  There will be an "optional"  field for the pass-code.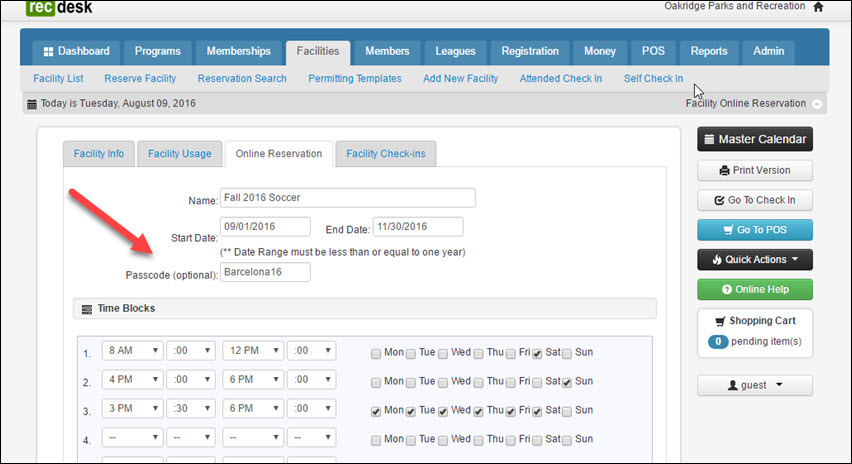 After you save the schedule for Coaches and Personnel, it will appear under the "Online Reservation" tab. If you choose, you will have the option of creating another unique access schedule and password.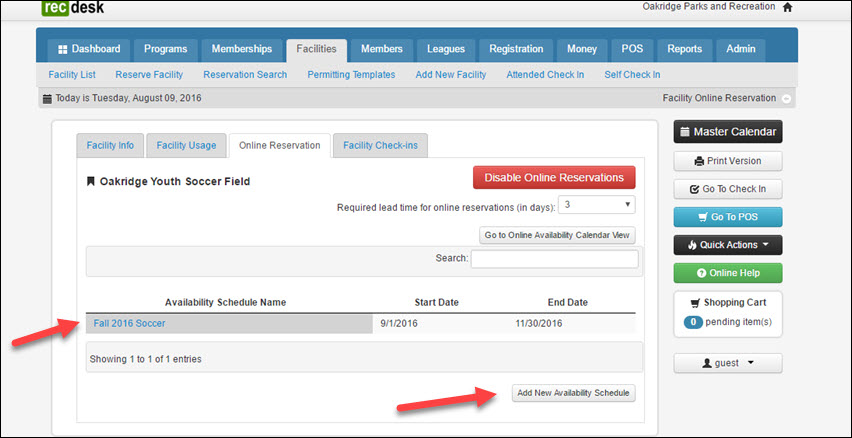 Share