A new release was pushed in over the weekend. Highlights are:
1. You can now send League and Team Emails directly from the League and Team Detail pages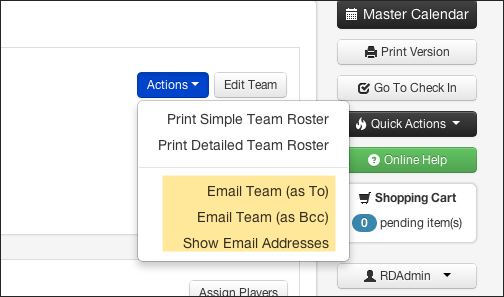 2. The Announcements module on the Community portal now supports unlimited text/content
There was previously a limitation of 1000 characters on announcements and this sometimes led to content being truncated towards the end of the text.
3. The HTML/Text ...
Continue Reading →
Share